Local Rock News – Blue August Releases Debut Album!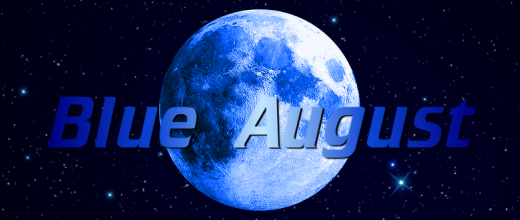 COLUMBUS, OHIO – Local Independent Band Blue August Launches Debut Album
"Emotional storytelling through music."
Blue August – a local independent band is releasing their debut album to all digital download locations on Monday May 2nd.
Originating from Columbus Ohio, Blue August is hard hitting rock songs with amazing musicianship. The two Stephen's, Stephen Davy and Stephen Jones trade off on vocals as they perform songs with such soul and passion; rarely seen on the independent scene. Jay Ott provides amazing guitar skills to help paint the artwork while Anthony S. Anselmo's synths provides the grounding for the tapestries.
With such richness, combined with imaginative and thoughtful lyrics, Blue August combines a bit of the old and the new. With elements of Classic and Modern rock, Blue August's sound transverses through the ages of Rock history.
Drummer Stephen Davy about the new album…"Its truly a gift when you can play music with emotion and play it with musicians who are so talented. We can write what we feel because we're comfortable enough around each other to encourage expression. Each song starts with a groove on bass and drums and then you add Jays ability to use his guitar to enhance the emotion in the lyrics. Add onto that for many years we've heard the keyboards in our heads and now with Anthony we are surrounded by it, truly taking the music to the next level."
Guitarist Jay Ott notes the important accomplishment of the first album. "The band has been working on these songs for about three years now, so they have really come into their own. We're extremely proud of this release. I look forward to our next effort as much as I enjoyed helping create this one."
A preview of the album can be found a Bandcamp for digital download. The album will be available for purchase and download on May 2nd from iTunes, Amazon and Spotify.
More information about the band and upcoming performances can be reached at www.blueaugustband.com.