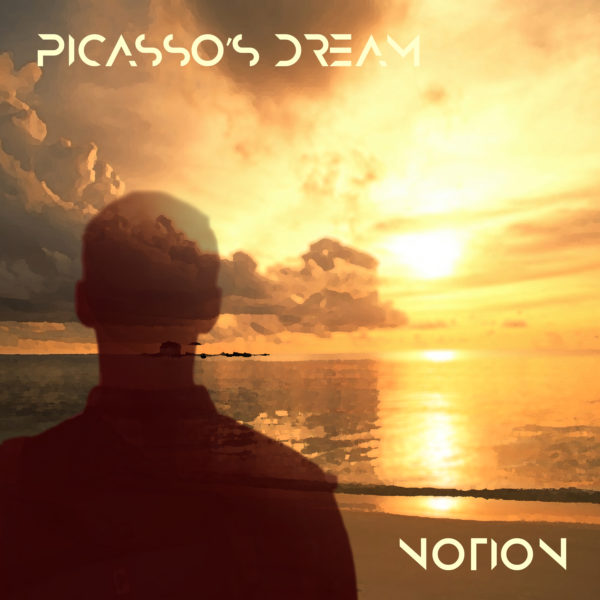 Anthony S. Anselmo - Keyboards
Vincent Simon - Drums
Jared Wade - Bass
Jay Ott - Guitars
JD Freeman - Vocals
Produced and Mixed by Paris Hollins @ Blue Moon Studios - Columbus Ohio.
Written by Jay Ott
Picasso's Dream – Notion
Notion (feat. JD Freeman)
Columbus Ohio - Central Ohio's Premier Progressive Rock group releases new single featuring vocalist J.D. Freeman. Picasso's Dream has released their new single Notion, their first vocal song featuring guest artist J.D. Freeman from the well known act Blend.  Notion also welcomes on lead guitar fellow friend Jay Ott. Jay Ott and Anthony S. Anselmo were both involved in the highly successful and award winning Blue August Progressive Rock band. 
Progressive Rock - Now with Vocals!
"Jay had a song he had written years ago with a specific keyboard part. I loved it the moment I heard it, very
Rush
like. We just had to make this song a reality!" says Keyboardist and
Anthony S. Anselmo.
A song of this magnitude required a magnificent voice, so the band tapped local vocalist JD Freeman from the Columbus Indie-band Blend to help. Anselmo had been working with Blend adding some keys to  their upcoming album. "J.D.'s golden voice was perfect for helping to bring the lyrics to life," says Jay Ott. "He really studied the song and the day he came in he knocked it out of the park." Also included on the track are Picasso's Dream regulars Max Bigalow on Bass and Vincent Simon on Drums. The song was recorded and produced by the legendary Paris Hollins at Blue Moon Recording Studios in Central Ohio. For more information check out
www.PicassosDream.com
or the band's bandcamp page
PicassosDream.BandCamp.com
to download the single. The single will available also on all streaming platforms as well (iTunes, Amazon, Spotify etc...)