ABOUT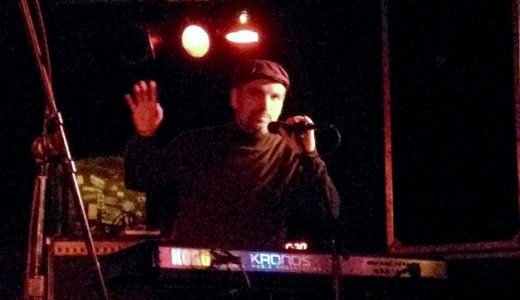 At age 35, Anthony S. Anselmo decided to start a band. Years later he has become the premier Keyboardist Entertainer in the Central Ohio region.
A prolific Keyboardist inspired of the days when synths where at the top of mix, Anthony grew up with Progressive Rock pioneers such as Genesis, Yes and Dream Theater. Combining styles ranging from 70's to today, Anthony has become the sound of 'giant synth.'
His first band Picasso's Dream became the staple of Progressive Rock shows in the Central Ohio region. Providing hypnotic rock with amazing visuals, the Picasso's Dream shows were an experience not seen outside the realm of the big arena acts.
In 2015 Anthony released his self-titled work 'Uncommon Sense' with the The Anselmo Project working with individuals from New Zeland to Washington State. Combining hard hitting Progressive Metal with Instrumental Progressive Rock tunes 'Uncommon Sense' broke new ground in songwriting and experimentation.
In later 2015 Anthony joined Blue August, one of the most unique and amazing Rock Power House acts in the Columbus area. Bringing his visual style the Blue August experience have become the 'not to miss' show in Columbus!
With several projects both with bands and solo Anthony continues to be the most sought out Keyboardist in the Ohio region.