PICASSO'S DREAM ANNOUNCES BRAND NEW SINGLE WITH NEW LINEUP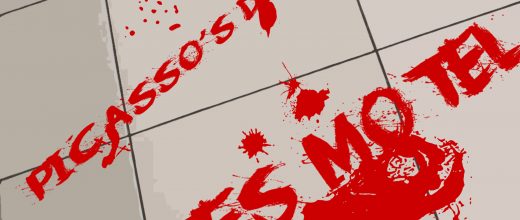 PRESS RELEASE
Picasso's Dream Central Ohio's Premier Hypnotic Progressive Rock launches their new single 'Bates Motel' this coming May 28th.
Picasso's Dream is the brain child of Cleveland to Columbus native Anthony 'Picasso' Anselmo. At 35, Anthony decided to fulfill his life long dream to start a band. Anthony was inspired to shape the band by combining visual imagery that specifically tied into instrumental Progressive Rock. After a long extensive effort Anthony met Nyack New York native/Nashville inspired classic rocker Chase VanderMaas who shared the same passion of Progressive Rock. Chase invited Brian Randolph (Drummer/Singer from Calling Caine) and Carl Perry (Bassist from Calling Caine) to jam. Very shortly afterwards Picasso's Dream was founded.
In the spring of 2017, Picasso's Dream was reformed as version 2.0 adding former live Bassist Max Bigelow, and Drummer extraordinaire Vincent Simon. Special Guest star Tony Kertis also to joins on the wailing Saxophone. 
Bates Motel is the first official release of the reformed band. Inspired by the 1960 movie Psycho, Bates Motel tells the story of the disturbed Norman Bates from inside his head and the series of actions that take place in the movie.
"The song was originally started back when Carl and Brian were in the band," says Keyboardist and Co-Producer Anthony S. Anselmo. "It was lingering for a year until we brought it back into the spotlight with the reformation of the band. I'm extremely happy to finally see it brought to its full potential."
"This song is really a personal journey for me. I'm pulling on numerous guitar influences interwoven together to create a hard-hitting rock tapestry. Keith Richards, Ronnie Wood, etc… all the of my guitar influences are in this song."
You can download the single from the band's BandCamp site at picassosdream.bandcamp.com. Release to digital stores forthcoming.
For more information on Picasso's Dream check out their Facebook page at…
https://www.facebook.com/pg/PicassosDream/
Looks for Picasso's Dream to be touring the Midwest all summer in 2018!
Press Contact – Anthony S. Anselmo
anthony@anselmo.com